Brette Sims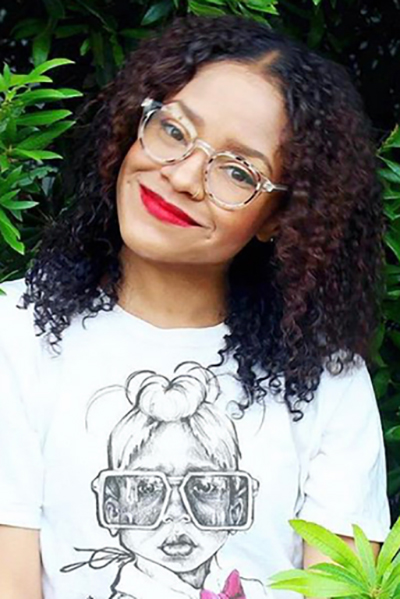 "We live in an era of education, overstimulation, and elevation. Human consciousness is shifting, and so is what it "means to be black"…We are a generation who is waking up, shit's happening; it's a great awakening."
Brette Sims is a feminist artist, born in Berkeley and Raised in Oakland, CA. She depicts women with bold & beautiful features. She believes that art is a form of self-love and that art heals depression & anxiety. If you have anxiety or know anyone who struggles with depression or anxiety, then you know it is a lifelong struggle, and to move through it, you must find something you love.
Art is Brette's love. In her work she is drawn to illumination in darkness, because the deepest growth happens when you learn how to glow, even in the dark. Under the brand name #artbybrette, she creates artistic reflections of inner love, magic, growth, and presence. Brette depicts the moon and flowers in almost every one of her creations, which represent light in darkness and the ability to grow and stay grounded in the present moment through obstacles. Through all her images Brette portrays diverse images of black women, showing that #blackgirlmagic can never be put in one box or stereotyped. Her work exists to remind women of color not to be afraid to shine even when your shine conflicts with societal norms.
Be your authentic self. Remember your inner love, protect your magic, courageously keep growing and always remember that the only moment that really exists, is NOW.
Sign The Guestbook