Exhibit Organizers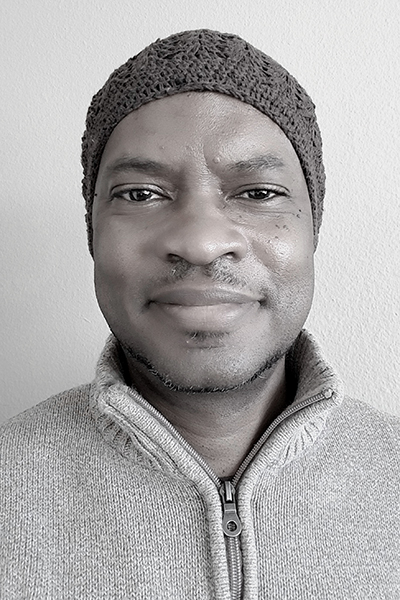 "I am committed to celebrating Black ingenuity and beauty. Being grounded in our brilliance better equips us for the constant fight to dismantle white supremacy."
Cedric Brown, Exhibit Producer, is an award-winning social impact leader with 20+ years of deep and varied experience in the philanthropy and NGO sectors. He has built a significant track record of working to ensure pathways to opportunities for people of color in the U.S. through tech startup entrepreneurship, tech inclusion and equity, college readiness and completion, arts and cultural representation, and voter education/civic engagement. His notable leadership roles and collaborations include those with the Kapor Center & Foundation, the San Francisco Foundation, Obama White House, Google, Color of Change, the Congressional Black Caucus, Oakland Museum of California, Blavity/AfroTech, and most recently, the Obama Foundation. Cedric is a published author, largely interested in the African Diaspora and Black LGBTQ themes. He is the founder of the Jacobs/Jones African American Literary Prize, now a program of the North Carolina Writers Network. An avid traveler, Cedric is currently exploring transnational leadership development and initiatives in social impact and cultural spaces.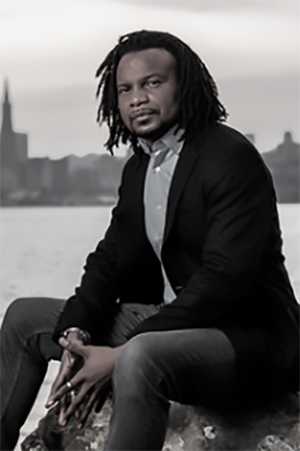 "Events in the last year put race-based inequality squarely in the global spotlight. We're finally being seen and heard in ways that we haven't in a long time, both by our own people and by the rest of the world."
Trevor Parham, Exhibit Co-Producer and Curator, is an award-winning artist, activist, annd entrepreneur. He is the Founder of Oakstop; a Black owned and operated business that uses commercial real estate as a platform for community empowerment by providing workspace, meeting/event space, and creative space for entrepreneurs and communities of color.
As part of his work with Oakstop, Trevor co-founded the Oakland Black Business Fund, a Black-led grantmaking program, providing capital, technical assistance, and growth strategy to Black businesses in Oakland, California.
Trevor was named Executive of the Year (2020) by the San Francisco Business Times for his work with Oakstop and Oakland Black Business Fund, primarily for his commitment to serving and uplifting the community during COVID-19. Oakstop also received the Small Business of the Year Award (2020) from State Assemblymember Rob Bonta for its consistent track record for serving community and local nonprofits with affordable culturally competent space.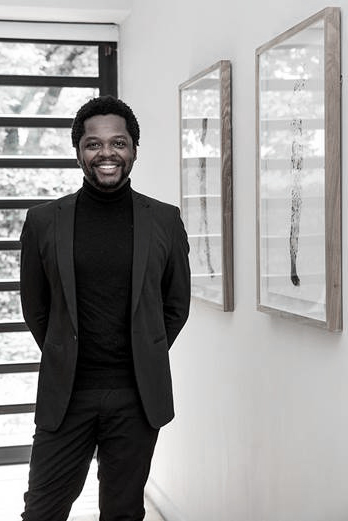 "SHAPE provides an opportunity to delve into a conversation, in a nuanced way through the medium of art, to change negative perceptions that are ingrained in our communities, whether on the Continent or in the Diaspora."
Odysseus Shirindza, Exhibit Curator, has over 15 years of experience in the creative industry, and is now the director of Gallery MOMO Johannesburg, which is a South African contemporary art gallery located in Johannesburg and Cape Town. He graduated with a degree in fashion design and went on to working as a designer for many local brands and leading retailers, even going as far as launching his own clothing brand 'Arnrueby'. The time and experience spent in the fashion space has contributed greatly to his work in the art world today, the creative in Odysseus is still very much alive and well, as he plays many roles as the director and manager at Gallery MOMO. He believes in entrepreneurship in the creative industries as a catalyst for change in Africa.
"To open up opportunities for yourself and maximise your creative potential, you need to build on your business management and finance skills and knowledge." Over the years of building on these skills, Odysseus has implemented this logic through the curation of varying art shows that not only propel himself but also empower and uplift the artists around him.
Sign The Guestbook