Helena Uambembe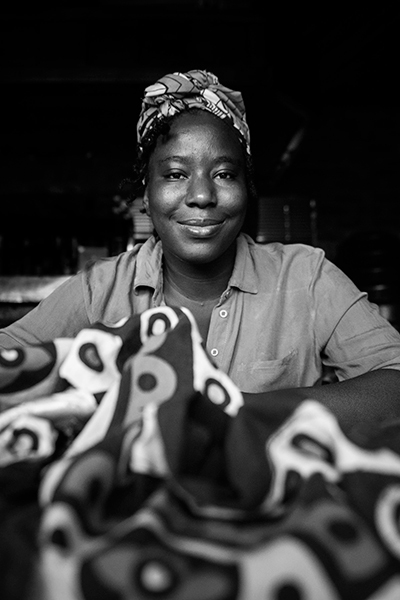 "I attempt to tell the personal stories, the personal traumas, the personal happiness as well as the collective memories and collective amnesia shared by former soldiers and their families, more especially my father and me."
Helena Uambembe was born to Angolan parents in Pomfret, North West Province, South Africa in 1994. Uambembe obtained a BTech in 2018 at Tshwane University of Technology. Uambembe is a founding member of the Kutala Chopeto collective, with Teresa Fermino. In 2019 Uambembe was awarded the David Koloane Award, where she completed a three month residency at the Bag Factory Artist Studio in Johannesburg. She also performed at the 2019 FNB Art Joburg and at Underline Projects.
Uambembe's body of work incorporates a variety of media. Her practice makes use of performance, printmaking, and textiles. Whatever her choice of medium, Uambembe's artworks serve as telling pieces that not only draw on her own life, but also seek to address the erasure of conflicts complicit in South Africa's wars in Angola and Namibia. Confronting these erasures is poignant, especially when one considers that the legacies of these past conflicts can still be felt today.
Given the resonance of her work, Uambembe has featured in a number of noteworthy exhibitions, both locally and abroad, and has contributed to shows at the Museu Nacional de Historia Natural in Luanda, Angola, as well as the ABSA Art Gallery (Johannesburg), the InvestecCape Town Art Fair (Cape Town), and the Turbine Art Fair (Johannesburg) to name a few. She has also mounted a number of performances at eminent spaces in Johannesburg, including The Centre for the Less Good Idea and the FNB Joburg Art Fair.
Sign The Guestbook