Refa One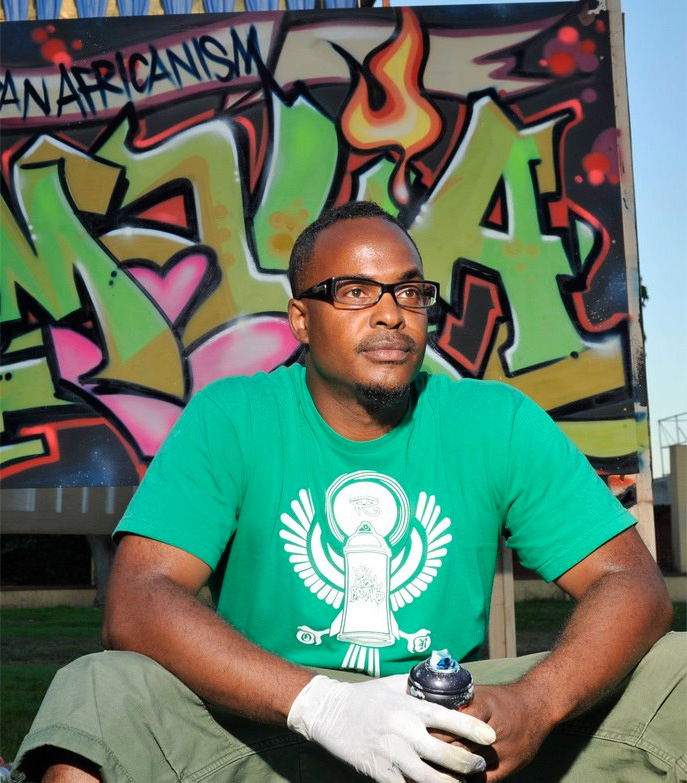 For well over two decades, Oakland California native Refa One has been instrumental in the development of the innovative, unorthodox genre of art known as "Aerosol Art" (Graffiti Art/Writing). Immersed in HipHop culture as a youth, the walls of urban structures became his canvas. Refa One's refined, self-styled calligraphy has earned him international acclaim amongst Spray Can Artists and enthusiasts alike.
A lifetime of involvement in HipHop culture combined with his radical political awareness, has translated into a successful career as a Spray Can Calligrapher, muralist, illustrator, activist, and educator. 

Refa One's design aesthetic reflects his belief in HipHop culture as a vehicle for radical political and social change. His pieces are maps of visions and reflection, capturing the intellectual value and heritage of the common urban vernacular in his work. His themes materialize in the fusion of his unique HipHop Calligraphy and his use of eclectic, cultural iconography. The end result is a multitude of powerful works that engage the spirit, intellect, and imagination.
Featured Artists